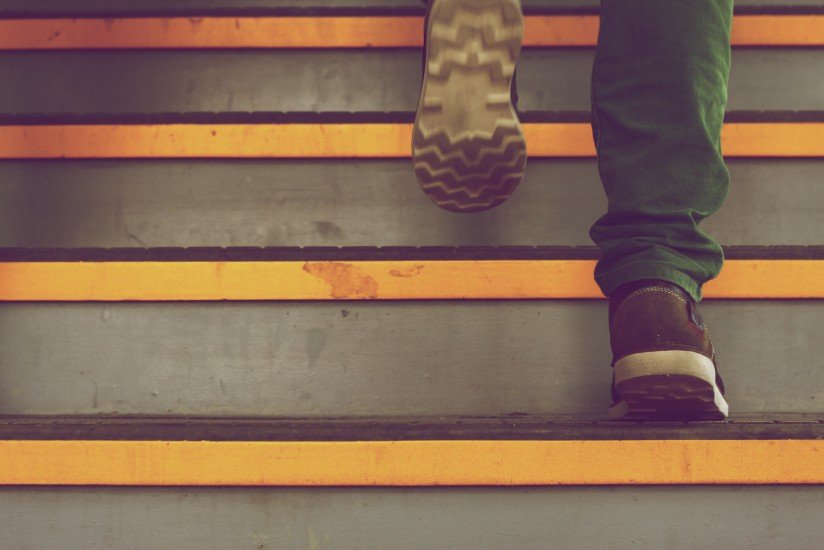 This life isn't meant to be lived backwards.
Don't stumble blindly, backwards, and disoriented own that spiral staircase your soul has embarked on.
We can never move forward if we let our history tell our story.
Learn from it? Absolutely. But cater to it? Never.
Your journey matters more than your past due bills. It's deeper than the mistakes you've made.
The story of you isn't over – you still have time.
Why waste such a precious commodity?
Some folks have too much of it; others far too little. Whatever you must do to turn yourself around, however you regain your footing – promise me something.
Better yet, promise yourself.
Make a bold statement. Say that you will move forward.
Declare that you will make the most of whatever time you have left – that it matters.
Not because you have to. Not to please another person.
Do it for yourself.
Your life shouldn't be lived for another. But most importantly – it shouldn't be lived backwards.
You may face challenges. And yes, your morals will be questioned more than once.
But your endgame is yours to decide. Don't bail out because someone else tells you it's not worth it.
It's your life – your journey is yours to shape.
Don't get disoriented before you've reached your goals.
That staircase can't change your direction.
That, folks, is your challenge to face. Do so wisely. I'm rooting for you – you should, too.